New Jersey Web Designers & Developers
Arteric is an interactive agency founded in 1999. We plan, design and develop premium web sites and mobile applications. Our passion for pioneering high-performance web and interactive solutions enables our B2B, pharmaceutical, and biotech clients to succeed.
Our clients succeed because
we are RELIABLE - your projects will be completed
we are RESPONSIVE - easy to communicate with
your project will EXCEED expectations
It also helps that we are LOCAL!
Our Services
Web site design

Mobile site design

Interactive Strategic Planning

Mobile site design

Interactive Strategic Planning

Content strategy

Content Marketing

Infographics

Web site audits

Software development

Mobile applications

iPad applications

Seach Marketing

Pay-per-click advertising

Medical communication software platforms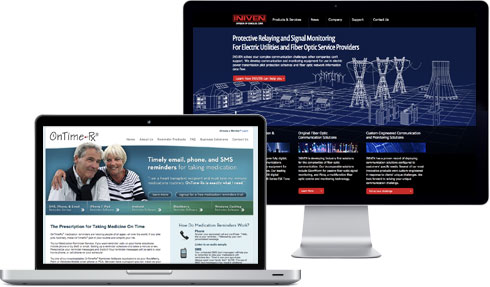 Ask us how we can help your business succeed.
Call: 201-558-7929
145 Rochelle Ave.
Rochelle Park, NJ 07662
http://arteric.com





What our clients says:
"I would just like to show my appreciation for the creativity and effort you put in to really differentiate our web site from what we had been using in the past as well as our competition."
- Marc Benou, Chief Operating Officer of INIVEN
"We were impressed with how well you integrated all of the important features into a clean concise site that is easily updated and managed. Your staff was so helpful in developing the site and assisting artistically. You really remained true to the vision the board had and added functionality we did not think was possible all while remaining in our budget."
- Kelly M. Voicheck, Executive Director of Property Owners Association